Most individuals who buy vehicles require finance from financial service providers. If a financial service provider, like Nedbank, First National Bank, Standard Bank or Wesbank, approve the loan to finance the vehicle, the individual will then sign an agreement to pay a monthly loan repayment with interest to the financial service provider.
As we all know, people's financial situations are unpredictable. Should the individual who has taken out a loan to finance his vehicle lose his or her job or have an unexpected expense come up, he or she will be unlikely to afford to pay their loan repayments. After several payments have been missed, financial service providers will then repossess the vehicle.
After a short holding period to give the individual a chance to pay the outstanding money, the financial service provider will then sell the car off to make back their lost money. They will usually do this through an auction either themselves or via an auctioneering company.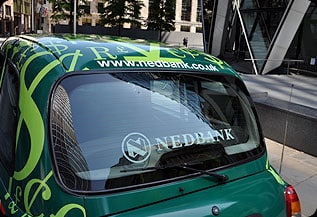 Why choose a repossessed vehicle over a brand new or second hand vehicle?
Repossessed vehicles are often still quite new and so are quite sought after by buyers. Apart from looking and feeling new and having a low mileage and low wear and tear, the vehicle might still have rust and other warrantees intact, saving the new owner money on maintenance and repair.
The vehicle might even still have a service plan intact, also saving the new owner money on maintenance and repair. As most repossessed vehicles are sold through auctions, new owners have a chance to pay a lower amount than they might through a second hand dealership. When a vehicle is sold through an auction it does not usually have an extortionately high set price. The potential buyers will decide how much they are willing to pay for the vehicle. This gives buyers a chance to pay what the car is worth or less rather than more.
Where to find repossessed vehicles for sale
There are many auctioneering companies in and around Johannesburg and Pretoria, like Aucor, that hold regular repossessed vehicle auctions. They hold them both online and in person. Many financial service providers, like Standard Bank or Nedbank, hold their own auctions for the repossessed vehicles. You can find details of upcoming auctions in Gauteng on the financial service provider's websites or in print or online classifieds. Contact your bank for more details if you are struggling to find information.
What to remember when buying a repossessed vehicle
When you purchase a repossessed vehicle it is important to go through a reputable seller, to check the vehicle out thoroughly before the auction and to make sure you know exactly what you are looking for. Set a budget for yourself and, as tempting as it may be, do not go over your budget. It is important to spend only what you are able to afford.
Take a vehicle expert with you to the inspection before the auction to ensure that you are choosing the right vehicle and make sure you think carefully before you decide on a car. Bidding in a fast paced auction environment can be stressful and overwhelming so it is a good idea to prepare and to understand that process beforehand.
Why go through Nedbank?
Nedbank is one of the most well-known and reputable financial service providers in the country. They have a very large base of happy and satisfied customers. Should you buy a vehicle through them you will be able to rest assured that you are making a good choice and that your transaction is in good hands. They offer a large amount of repossessed vehicles including vehicles of different ages, types, makes and abilities.