What do you do when you're looking for a new or used car? Visit the local dealerships? Browse the Gauteng classifieds like Junk Mail? Have you ever considered buying a vehicle at an auction? Auction buys can often yield great deals, but with reward does come some risk. If you choose to buy at one of these events you need to be a savvy shopper and business-minded bidder to take advantage of the Gauteng vehicle auction market.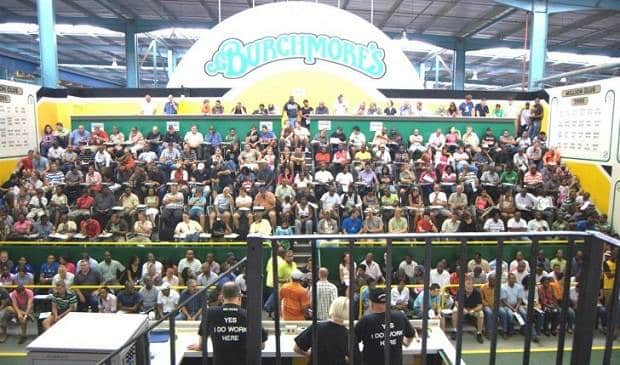 Auction vehicles are often those that have been repossessed by the bank because the previous owner defaulted on loan repayments. The advantage of buying repossessed vehicles is that you can often get them at very good prices. When the bank reclaims and auctions off a vehicle, they are more concerned with covering any losses than making a profit. This means that if the car was almost paid off, a good one can sell for a very low price. Like many vehicles on auction, however, the condition of the vehicle is often unknown, so buying can be a bit of a gamble.
More and more people actually make a living of buying cars on auction. They will find good deals on wheels then sell these either privately or through a dealership. This requires a lot of experience both with the auctioneering process and cars, as they need to make sure they are making educated choices to make as much profit as possible.
Where to go to find auction vehicles in Gauteng
Whether you're coming from Johannesburg, Pretoria or the outskirts, regular events for all different kinds of vehicles are held at a number of Gauteng venues:
Imperial Auto Auctions holds auctions every Monday at 11am in Alberton
Autoworld Car Auctioneers in Midrand host an auction every Tuesday at 11am
Also in Midrand, auctions are hosted by Aucor every Saturday
Absa repossession auctions are held regularly in Boksburg
Burchmore's auctions are held every Saturday and Thursday in Sandton
When looking for an event in your local Gauteng area, go online to find various listings. As the auction draws closer, you will also be able to view the vehicles that are on sale. Unless you are an experienced bidder and car-buyer, it is not advisable to attend an event without having seen and researched the available cars beforehand.
Tips for buying auction vehicles in Gauteng
Tip #1
Knowledge is power. Before you attend the auction, be sure to check the listings to see which cars you are interested in. Once you know the wheels on which you would like find deals, find out the retail value of the vehicle to get an understanding of how much you would pay for it at a dealership.
If you think you can get the car for a lower price than the book value, you have a deal!
Tip #2
When you arrive at the event, inspect your chosen vehicles as thoroughly as possible. Get to the venue as early as possible to check the car from boot to bonnet for any flaws or imperfections. If possible, bring a mechanic with you to check that the car has no accident damage and appears to be in good working order.
Due to the sheer volume of cars being auctioned nobody is permitted to take anything for a test drive so if you have a mechanic with you, make sure he or she's a good one.
Tip #3
Come prepared: you will need to register with the auction house before you are allowed to place any bids. You will also need to bring payment for the non-refundable deposit required to register (a credit card or bank guaranteed cheque), a form of identification, as well as any other bidding requirements specific to that particular company.
Also remember to have your financing in order so that you will be able to pay for any vehicles you bid on and choose to buy.
Tip #4
With the hustle and bustle of the auction environment, it is easy to get caught up in the adrenalin and bid beyond your budget. Go with a set amount that you are willing and able to spend, and don't bid higher than this amount.
Remember that you are bidding on auction to get a good deal on a vehicle – if you are bidding too high, then you may even end up paying even more than the trading price of that vehicle.