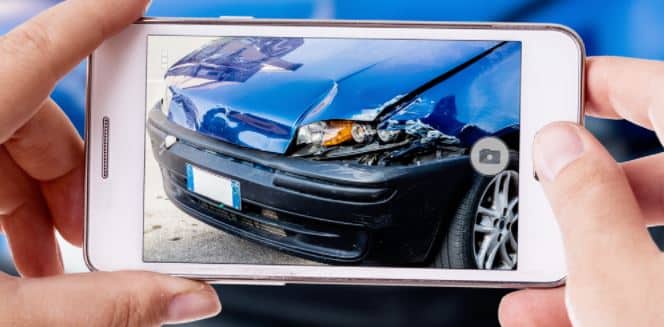 Buy cheap accident damaged cars at vehicle auctions in South Africa. These vehicles can be bought at well below dealership prices and among popular accident damaged cars for sale are:
Smashed Toyota cars & bakkies
Smashed BMW's
Accident damaged Fords
Smashed VW Polo's
Damaged Isuzu bakkies
Auctions are an increasingly popular way to buy new or used vehicles. Because you can find cheap deals on cars that would sell for almost double the price at a dealer.
Why is this? Cars on auction often go for lower price tags than private or commercial sales. Because they are vehicles that have been repossessed by the bank or they have been in an accident.
This may also interest you: Nedbank Repossessed Cars for Sale in Gauteng
Cars that have been in damaged in an accident are often known as "salvage vehicles". A salvage vehicle also refers to a car that has been damaged by flooding. Or has been recovered from a theft.
These salvage vehicles are often repairable. Or have functional parts that can be used to repair other cars. But have been written off by insurance companies as a total loss.
The insurance company will then sell the vehicle to an auction salvage dealer. Who offers it to consumers as a salvage vehicle.
Is it worth buying a damaged car?
Yes it can be worth buying an accident damaged car in South Africa. Whether the vehicle is for yourself or for you to repair and sell as a private sale. You can save yourself or make some cash.
People buy accident damaged cars on auction. Because they can buy the car at a total cost well below the market price on the used cars market. Then rebuild the vehicle and use it for private use or sell for a profit.
Another benefit of buying an accident damaged car is that instead of the vehicle being impounded, the parts are reused and recycled. Which is a far more sustainable initiative.
Accident damaged cars sell at auctions in:
Gauteng (Johannesburg & Pretoria)
Western Cape (Cape Town)
Natal (Durban)
Free State (Bloemfontein)
Northern Cape (Kimberly)
How can I make money through buying accident damaged vehicles?
You can make a profit at accident damaged car auctions by buying the damaged vehicle at a low cost and repairing the vehicle. Then selling it privately as a used car on the used car market.
When assessing the damage of the vehicle, pay attention to any electrical damage or damage to the frame of the car.
In addition find out if the car is in running order and get as much as you can about every detail of the damage.
Once you have an idea of the overall damage to the vehicle you can take the specification to a repair or body shop for an estimate.
Once you know how much it will cost you to fix the car you have an idea of whether or not you will be able to make a profit. On the buying, fixing and reselling of the vehicle.
To calculate the profitability margin, firstly you take the asking price of the car at auction (or the amount you are willing to bid).
Secondly you add the cost of towing or transporting the car.
Finally add the cost of fixing the car and advertising it for sale. This will give you a total estimated cost.
If you think you can sell the repaired car for a higher price than the overall cost, you should be able to make a profit.
Other points to consider before you buy a damaged car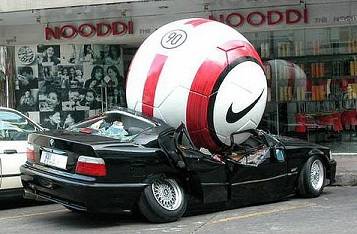 When deciding whether or not it would be worth your while to bid for and fix up an accident damaged vehicle. Remember to consider not only the total cost that you will incur, but the time and effort that you will need to invest in the process.
Doing your research, attending the auction, transporting the vehicle, organising the repairs, and reselling the vehicle.
This all takes time and cash. So you need to compare this investment to the expected profit margin to assess if the project is worth your while.
We're not sure how much you might pay for this one..!
If you are in Natal you can get cheap accident damaged cars for sale in durban at Auction Nation. They hold regular online car auctions.
Tips for buying accident damaged cars at vehicle auctions
Although you should go in to an auction with an idea of what you want, keep an open mind and stay flexible. Because you are not always guaranteed to get exactly what you are looking for.
Remember that there are laws regarding the rebuilding of salvaged vehicles. Be sure to keep all repairs receipts as well as other relevant documents. So that you can prove that the repair parts or the car was not stolen.
You are able to insure a car that has a salvage title. The value will just be lower than that of a car with a clear title.
In Summary
Before buying any cheap accident damaged cars on auction, do your research about the listings beforehand.
It is important to find out how extensive the damage is and how the car was damaged in the first place. Before you part with your cash.
Because you don't want to find yourself stuck with a vehicle that you are unable to repair.
You may also like this: Standard Bank Repossessed Cars