Standard Bank repossessed cars are available in South Africa at car auctions to the public. For people who are looking to buy a car that is much cheaper than the market price. Vehicle repossessions can be bought privately or publicly. At auctions houses located in Cape Town, Durban, Johannesburg, Port Elizabeth and other locations around South Africa.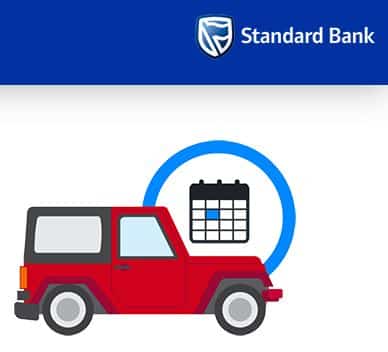 Popular Standard Bank repossessed cars for sale at auctions
Toyota Hilux Bakkie
VW Polo
Toyota Quantum
Ford Ranger Bakkie
Nissan Bakkies
Toyota Fortuner
Hyundai Tuscon
BMW
When money runs out people struggle to hold on to their worthy possessions that have been financed by banks. And vehicles are the ones at the top of the list.
This is sad news, but where one person loses the next person gains. So this is the best opportunity for someone to buy a repossessed car at low cost.
There is a very significant increase in Standard Bank repossessed cars. Which is partly due to the ever increasing interest rates. As well as the Covid pandemic in the country recently.
In the end many of the people that purchase their dream cars can no longer afford the payments. Therefore this leads to the banks repossessing the vehicles. And selling the vehicles to the public for what is owed on the vehicle.
There are more than 1200 vehicles repossessed by the bank in a month in South Africa due to non payments.
There are many places you can visit to find out more about Standard Banks repo vehicles.
This may also interest you: 4 Banks Selling Repossessed Vehicles
Where are Standard Bank Repossessed Cars For Sale?
Simply put, all over South Africa!
You can visit one of the bank branches in your area and speak to any one of the employees. You can ask them how you will be able to attend these auctions or find more about the private sales.
A bank consultant may be able to give you a list of Standard Bank repossessed cars for sale.
Remember that you will only be paying what is still owed on the car. Because this is the only thing the banks are concerned about. They do not what to make an extra penny.
Make sure that you do your research properly. So that you know exactly what you will get involved with when it comes to bank repo cars available at auctions.
To find your nearest branch you can visit the Standard Bank website here: https://www.standardbank.co.za/southafrica/personal/home
Standard Bank Car Auctions in South Africa
Repossessed Standard Bank cars at auctions are a great place to get vehicles at a discount price in South Africa.
If you are wondering exactly what it means if a vehicle has been repossessed then the best way to explain it is that a car has been taken back by the bank. Because the owner of the vehicle has missed several of their monthly instalments.
However this does not happen if you miss only one repayment. But rather if you miss a few and the bank sees that you have no other means to pay off the car.
If you are wondering why you should consider purchasing one of the many repossessed Standard Bank cars at auctions. Then here are some simple reasons for the different types of people who are looking for vehicles.
Sales of Standard Bank Repossessed Cars Direct to the Public
People who are looking to purchase a car for their own personal use should definitely consider a car from a bank repossession auction.
The majority of the time these cars are in fantastic condition. And are sold for much lower than you would find at any used car dealership or private sales.
The reason for this is because the banks are only trying to make back the money still owing on the car.
You can either purchase the car with straight cash if you have that kind of money. Or you can purchase the car from Standard Bank with vehicle finance.
So instead of spending anywhere between three and five years paying off a brand new car, you can spend much less. And have minimal repayments depending on your application for finance.
Organizations that need Company Fleet Vehicles
Organizations should definitely consider purchasing vehicles at Standard Bank auctions.
Because organizations need to have a fleet of cars that employees use for their jobs, the cost of purchasing all of these vehicles brand new is high.
However if you visit bank repo car auctions, you can purchase an entire fleet of cars at lower prices.
Because of what we mention above. Whereby the bank is only trying to recover the outstanding amount owing on the vehicles.
This means that your capital overlay for conducting your business does not have to be too much. And you can get every kind of car you need at these auctions.
What you need to Know Before you Buy a Car at a Bank Auction
However, there are certain factors that you need to consider when you buy a car at an auction and these include the following:
The vehicles sold at a bank repo auction come as is: This means that should you find after you have bought a vehicle that has some sort of default, the bank is not responsible for this. Therefore it's important that you get a qualified mechanic to inspect any vehicles before you purchase them. Should the mechanic find a fault with the vehicle, you can negotiate on price with the auction house.
There are no warrantees offered at auctions: Therefore you need to investigate how much longer the car is under warranty. Before you buy it. This is especially necessary due to the above mentioned point that the bank is not responsible for any faults.
In Conclusion
There really is no reason why you should not consider buying a vehicle at a Standard Bank car auction.
You can get great deals on some of the latest models of cars at these auctions.
And with Standard Bank providing you with vehicle finance it means that anyone can now join the bidding and purchase a car at auction.
One word of warning though. Go in to the auction with an amount of money that you are willing to spend.
Don't get caught up in the excitement of the auction and bid more than you can afford. Because there is no going back once the final paddle has been stuck.